rigid resins for non-aqueous applications
Temiz Polar RP Resins
The majority of resins, adsorbents, ion-exchangers currently on the market are optimized for use in aqeuous matrices, ie water and water-rich solutions. 
However, no satisfactory resins are offered that retain their physical morphology in hydrophobic solvents. Conventional resins with their low cross-linkage suffer either collapse or non-compatibility in eg organic solvents, oils, etc.
Redstone has developed a set of highly rigid resins for use in non-aqueous solutions such as organic solvents, complex extracts, supercritical CO2, essential and natural oils and other hydrophobic matrices. These new resins are unique and offer performance and functionality in hydrophobic environments where conventional resins do not perform. The different resins offer a good variation of different surface chemistries and thus different selectivities.
Examples of potential application:
Removal of unwanted contaminants
Retrieval of valuable compounds
Fractionation of complex mixtures
Solid Phase Extraction after Liquid-Liquid Extraction
Work-up / Clean-up of organic synthetic reactions
Examples of areas of use:
Synthetic organic chemistry
Lipid production
Lipidomics
Food oils

Essential oils

Hemp oils
…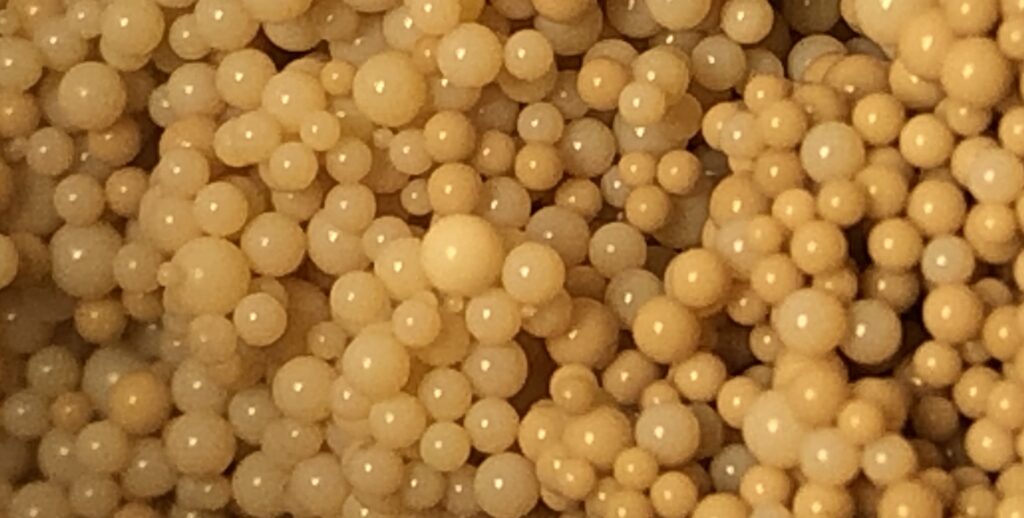 Typical properties of novel rigid resins are:
Porosity: mesoporous – optimized for small molecules

Cross-linking: high cross-linkage – high stability in organic solvents
Particle size: ca 200 – 1200 µm – optimal for industrial use, fast sedimentation in suspension
Surface chemistry: 
These novel rigid polar RP resins have a DVB/Styrene backbone and are available with several types of additional surface chemistries to allow tuning of selectivity for the target separation:
DVB/Sty + Amide
DVB/Sty + Hydroxy
DVB/Sty + Nitrile
DVB/Sty + Methyl ester
DVB/Sty + …
more chemistries are or will be available – just ask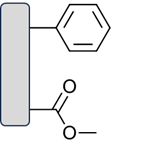 A kit is available to evaluate polar RP resins: 
5 resins á 1 g = 400 €
Order at: order@redstone-sep.com 

Larger quantities or resin in column can be provided. 
Pls inquire for more information:
Email: info@redstone-sep.com 
Phone: +46-738-156-130  (Call times during CET: 8.00 – 18.00)